Phoenix Summer Hiking Guide
Phoenix Magazine has an excellent list of trails for the summer season. To make it easier on you, we've supplemented their trail list with links to our very own interactive trail maps. Enjoy!
Hikes near mountain springs
Hikes near water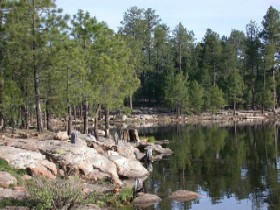 Hikes near Pinal Sky Islands
All hikes are in Tonto National Forest near Globe.
Hikes in thick forests & thin air
Misc. hikes